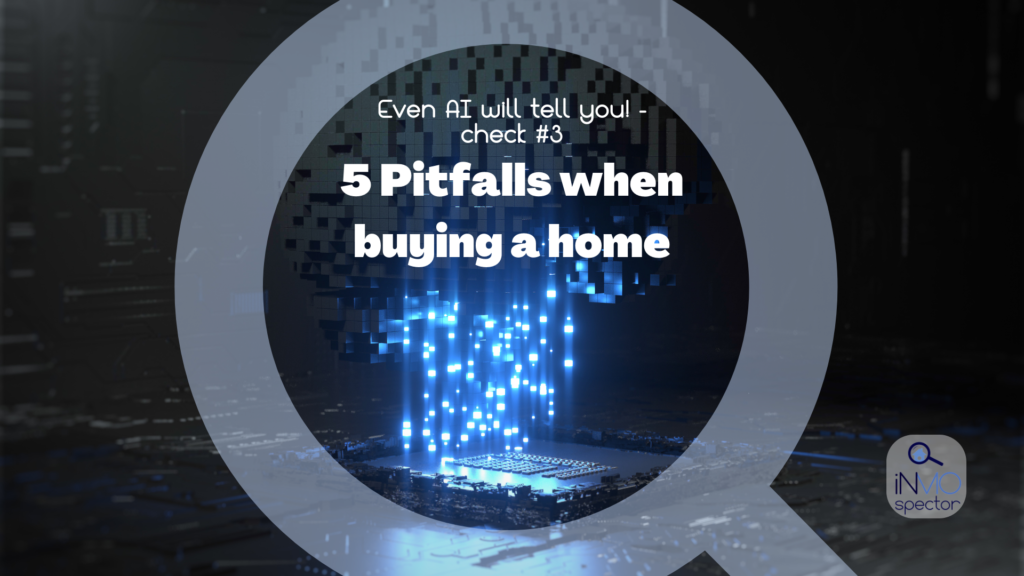 Me:
What are the main pitfalls when buying a home?
Buying a home is a major financial and emotional decision, and it is important to be aware of the potential pitfalls that can arise during the process. Here are a few of the main pitfalls to watch out for when buying a home:
1. Overpaying: It is important to research the local real estate market and understand the fair market value of homes in the area where you are looking to buy.
2. Underestimating the cost of homeownership: Owning a home involves more than just the purchase price. You will also need to pay for ongoing expenses such as property taxes, insurance, maintenance, and utilities.
3. Skipping the home inspection: It is important to have a professional home inspection before you buy a property, to identify any potential issues or defects that may not be immediately visible.
4. Not shopping around for a mortgage: It is a good idea to shop around and compare mortgage rates and terms from multiple lenders before you choose a mortgage.
5. Failing to do your due diligence: Be sure to research the property and the neighborhood carefully before you buy.
By being aware of these potential pitfalls and taking steps to avoid them, you can increase your chances of having a smooth and successful home-buying experience.