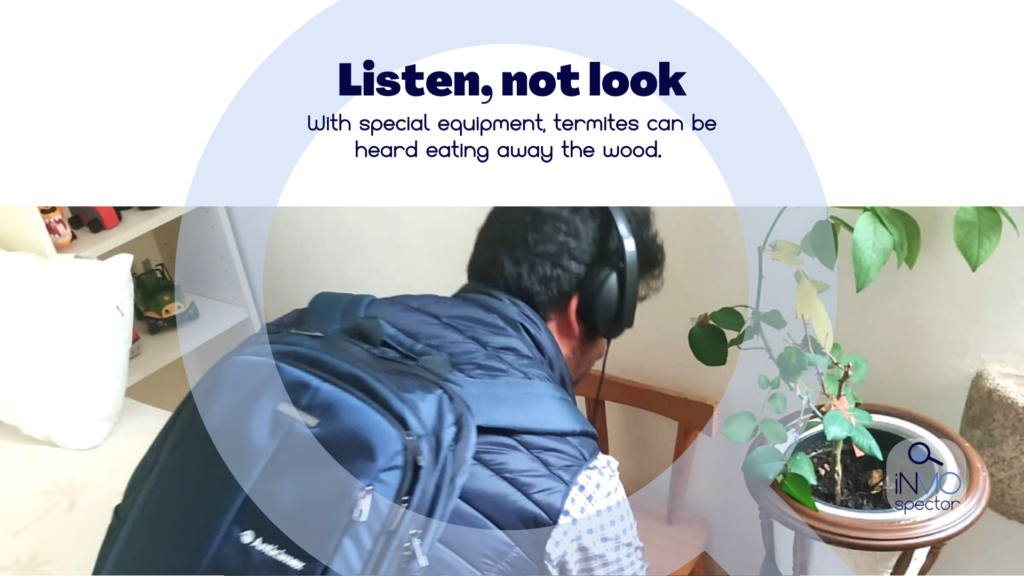 If you cannot see them, listen for them!
I am putting so much emphasis on these little creatures, because they can cause a lot of expensive damage. And until it is much too late, you cannot see, feel or hear any problem at all. Our specialists have highly sensitive equipment to listen to termites eating away even if they are still quite far away.
And goal is to get to the heart of the problem: the termite nest.
Not an easy task, given that these can be 3 meters below ground anywhere around your house.
So don´t even try to get them yourself – call us!