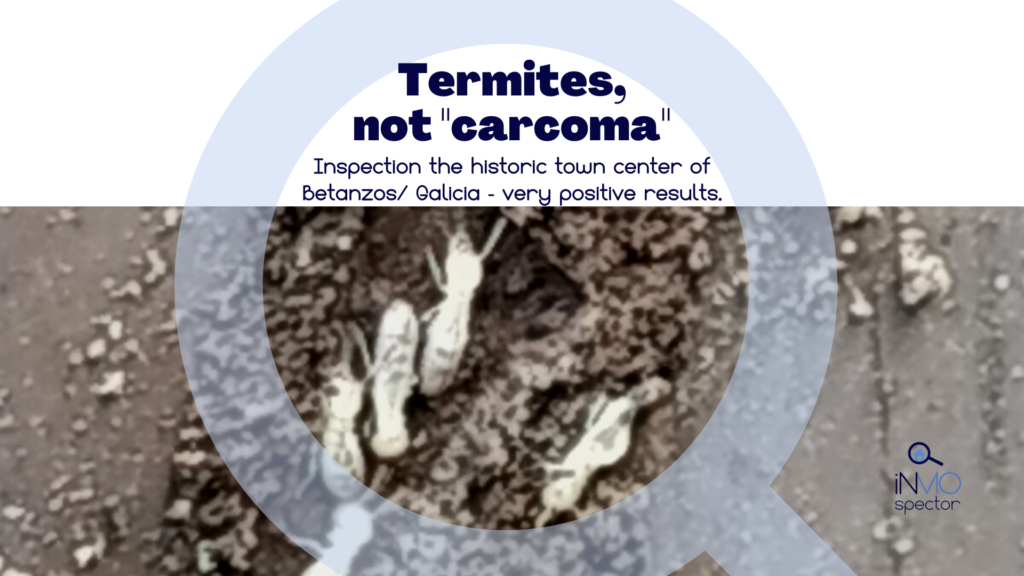 I have found Termites – again – in my own house!
Attention!
People will tell you they "have carcoma, too". Woodworm eats soft wood and leaves little holes in furniture and beams. Termites a "invisible", since they are photophobic. They eat the hard and structurally essential center of wooden beams without leaving a visible trace.
Now we are on a mission with Anticimex España to eradicate the plague not only in my house, but in the entire village.
With the help of Ayuntamiento Betanzos and Andrés Hermida , we will try to keep them away from Betanzos.