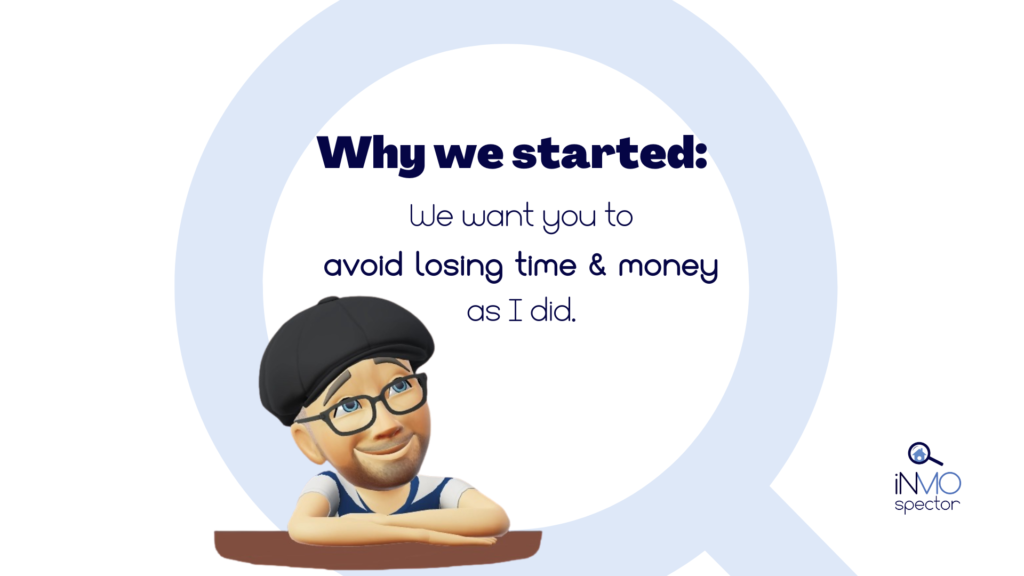 We started iNMOspector
so that you can start your life in Spain better than we did.
Just a few months after we bought our home in Spain, we made a game-changing discovery: termites.
The short story: We had to tear down and rebuild everything except for the main stone walls of the house.
We obviously had not counted with
a) the expense and
b) the time it took.
Realizing how cheap it is to avoid this problem if you know how to and what benefit is provides, we decided to start iNMOspector.
We have since expanded the inspection issues to all technical and legal aspects, as well as valuation issues.
Today, we make owning a home throughout Spain more predictable and financially safer.
We actually help you in the complete process, from finding the home you want, to inspecting and renovating it!
We are happy to make home-buyers happy 🙂